Pick Lists - Increased No of Display Items
Diamond and Premier Only
Over the last few releases the Application Pick Lists have become one of the most popular features within the Datafile system. This new option increases the number of display items from 10 to 20 within the pick list.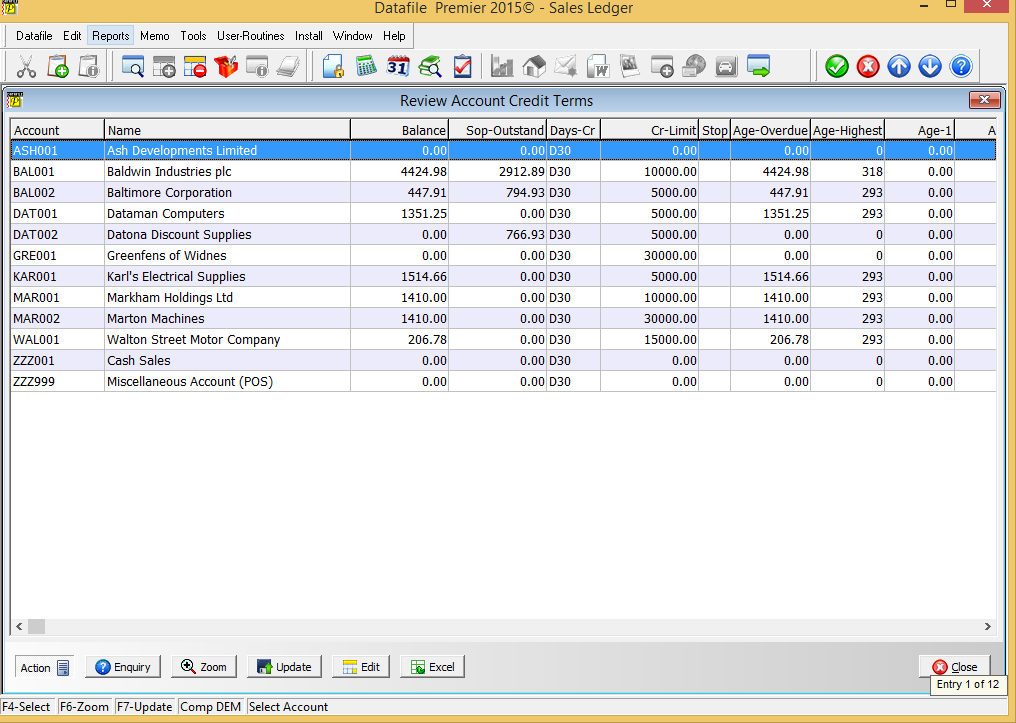 Installation
Application User Facilities
The Pick List configuration options are held within the Application User Facilities for the required application. Select Installationfrom the main menu followed by Application Manager and then Application User Facilities. Select the required application and then, for all bar Job Costing, select the first option and then select the required pick list definition (for Job Costing the Pick List definition option is on the initial menu).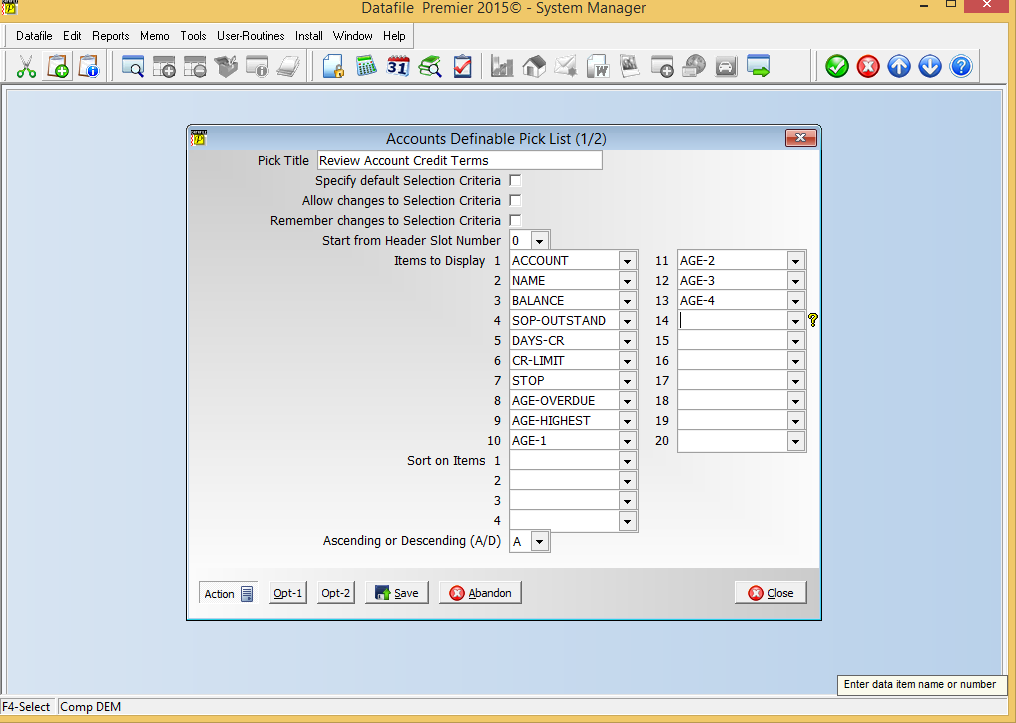 Items to Display– select up to 20 items for display from the application database. Please note there is a maximum display limit of 255 characters, if the items selected are greater than this size the system will warn accordingly. Excess items will not be listed but would be included within any Excel output.