Dunning Messages on Order Processing Documents
Datafile 2016 Onwards Only
Often there is a requirement to include a message on documents issued to customers and suppliers – office hours changes, telephone and address changes, special offer notices and so on.
Currently these messages have to be updated on to the document layout as text items, this new feature allows for the document to be updated to include dunning messages as print items. If configured, on document selection, the system will display and subject to authority level settings, allow amendment of the message and save back to the document for next time.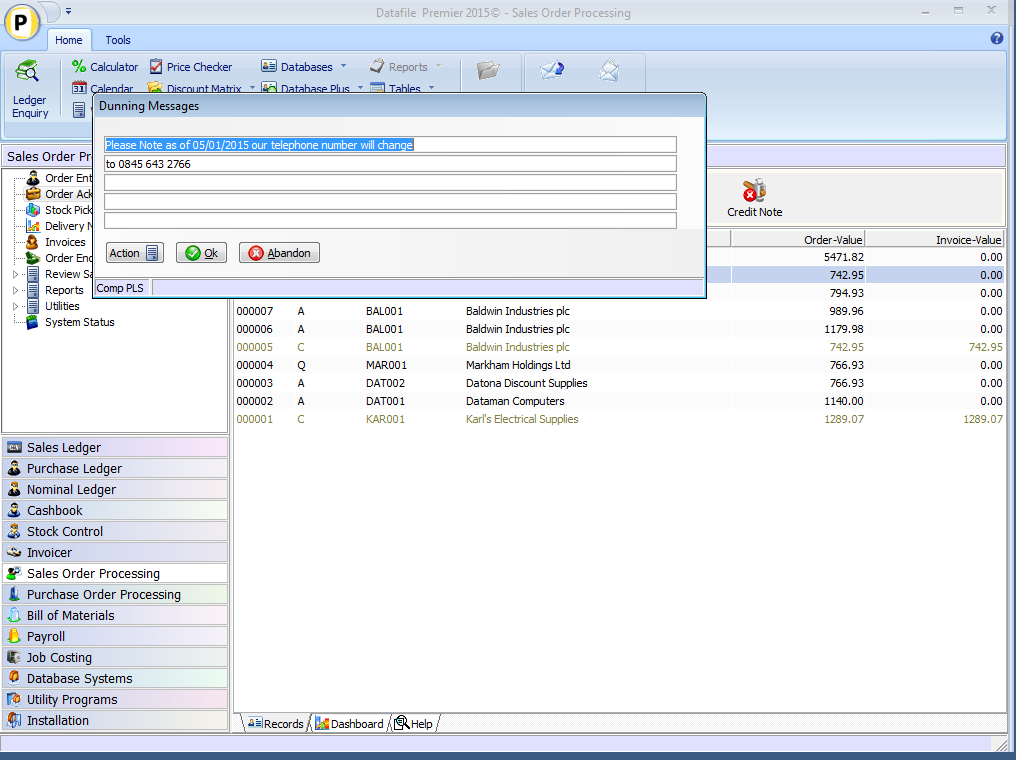 If allowed to amend confirm required details and select OK to continue, if insufficient authority the message will be displayed for information only.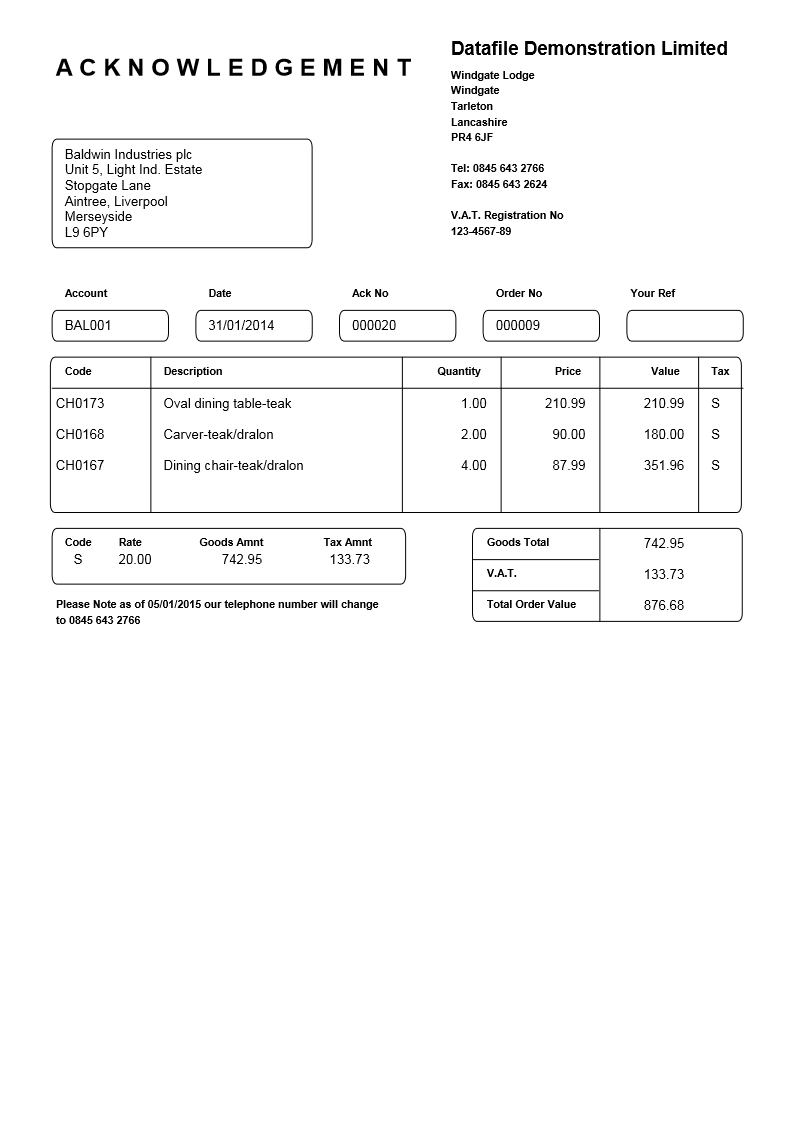 Installation
Document Design Manager
To configure the document sign on as the SYSTEM user, or any user with Installer access rights, and right click on the document menu option and select Configure Option. Alternatively select Installation from the main menu, followed by Application Manager and then Document Design Manager before selecting Sales or Purchase Order Documents and the required document category.
The system will list the available documents – enter the number of the document to update in the prompt at the bottom of the screen and the document mask will be displayed.
From the ribbon choose the Parameters option and then select the ACTION button to move to screen 6 – Final Document Totals before selecting NEXT to move to screen 6B for SOP Documents or 6A for POP Documents.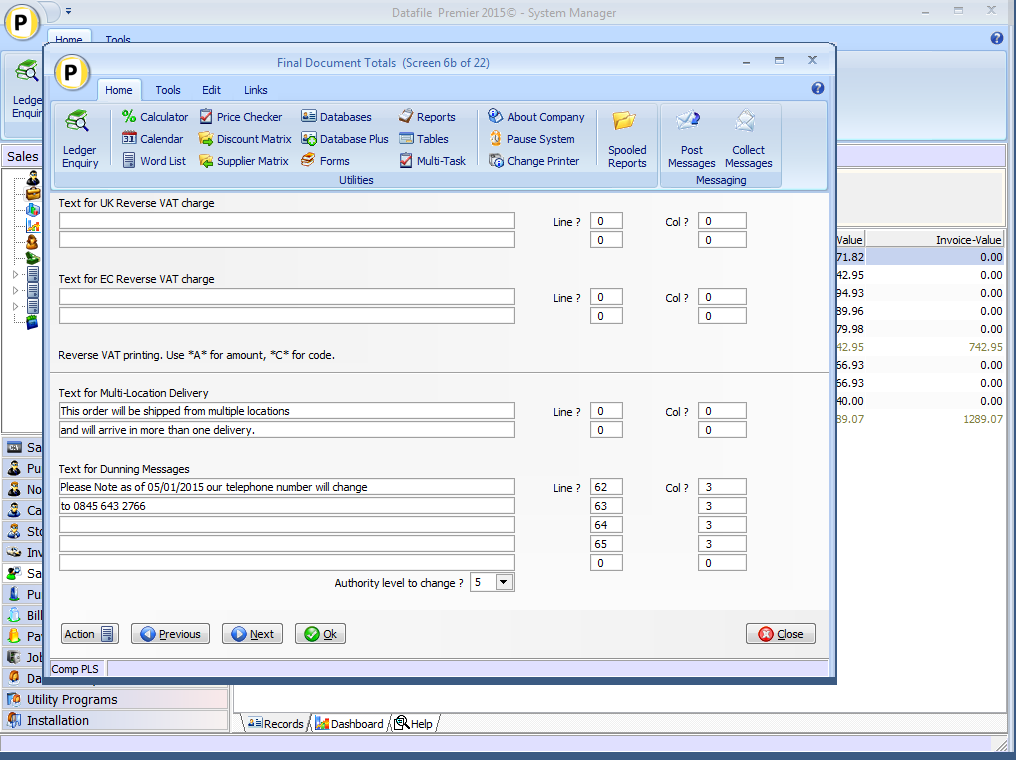 Text for Dunning Messages – enter, over up to five lines, the required default text for the dunning message.
Line / Column – set the print positions for the dunning message text. Note you can leave these items unset here and set later via the document mask. Adding the Dunning Message lines as Data Items from the Document Totals Category.
Authority Level to Change – set the authority level for the operator to be allowed to change the text at run-time. Authority levels are 0-9 where 0 is highest authority and 9 is the lowest.