Event Logging - Record Deletion
The system maintains an event log file – SYSEVENT.DAT – that includes details such as file expansions, period ends, etc. This release now adds logging for the deletion of records from the database.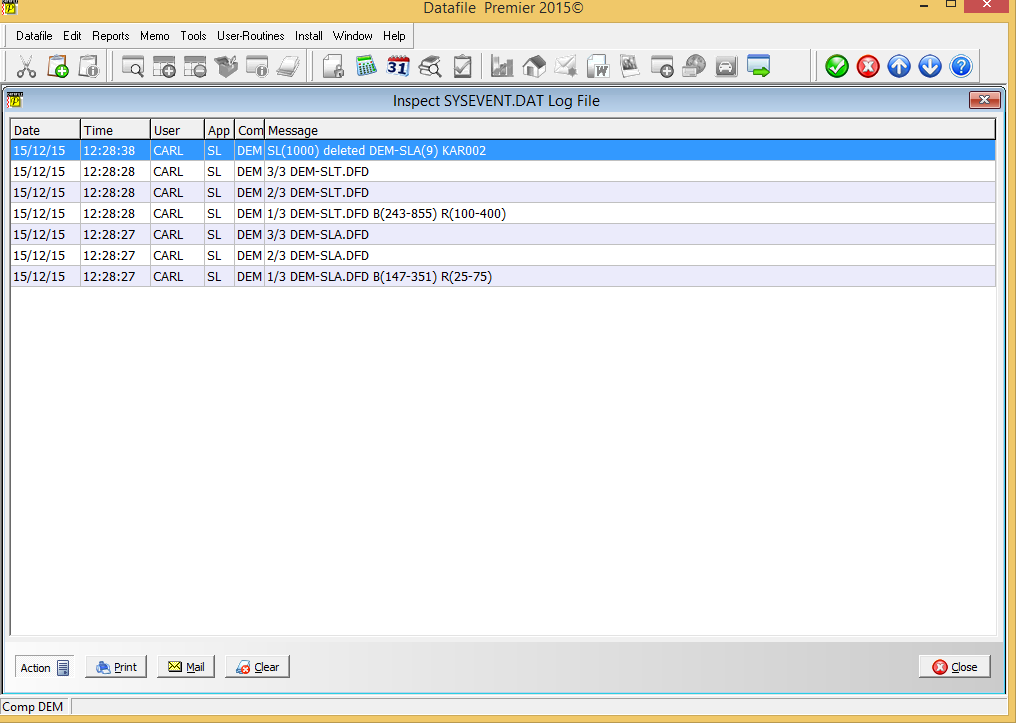 Where an individual record is removed the system will log the key index, file and record number plus log the user signed on, the date and time the deletion occurred plus the program/parameter option actioned to delete the record.
Where a group of records is removed, perhaps as part of a ProFiler or Datafiler Global Update procedure, then the system will log the action of removal.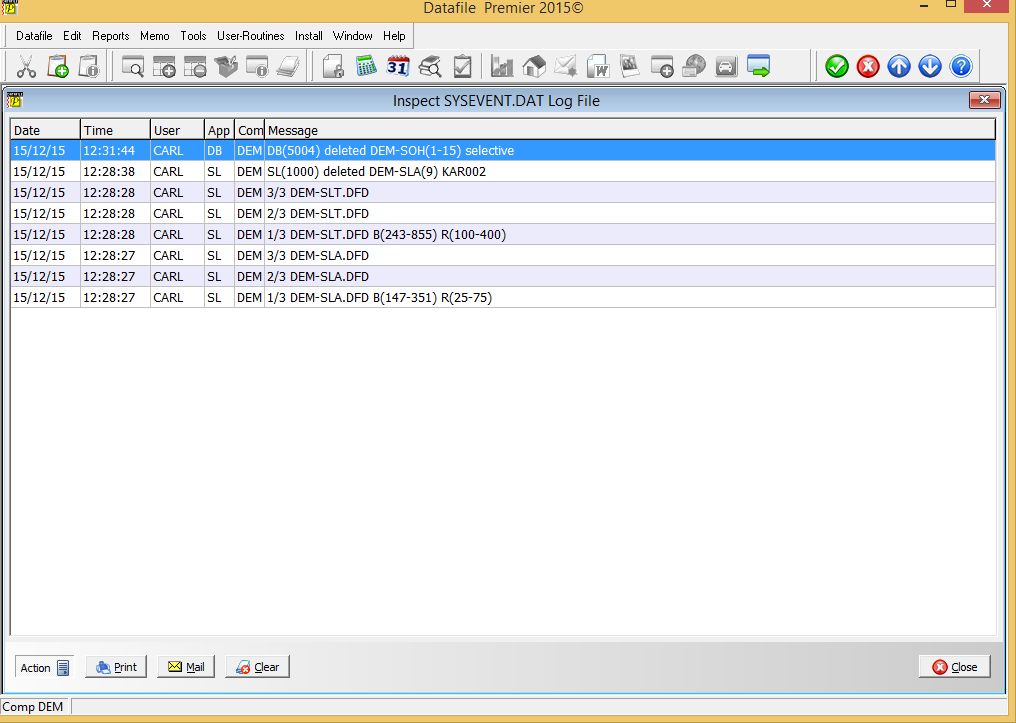 The system will not log removals that are part of system processes – period ends and configured transaction clear downs for example.
Installation
This feature is available immediately on program update.