Order Detail Entry - Change Order Status (POP Only)
Diamond and Premier Only

Sales Order Processing allowed for the ability for operators to change the order status whilst amending the sales order lines. This feature has now been added into Purchase Order Processing.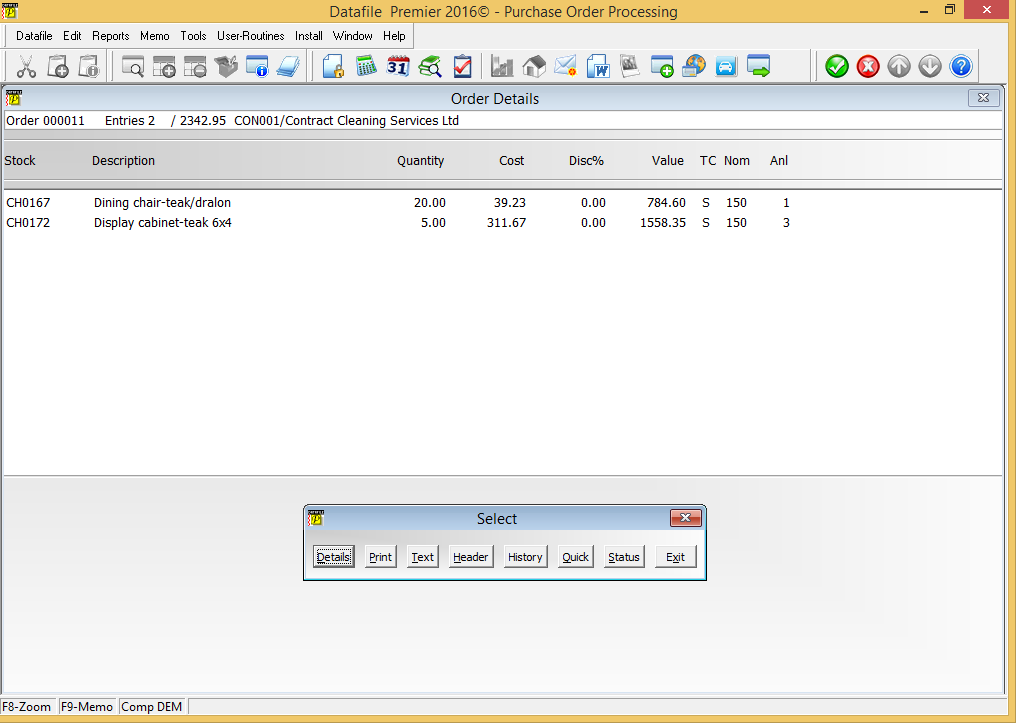 Selecting the STATUS option allows the facility to amend the order status as required.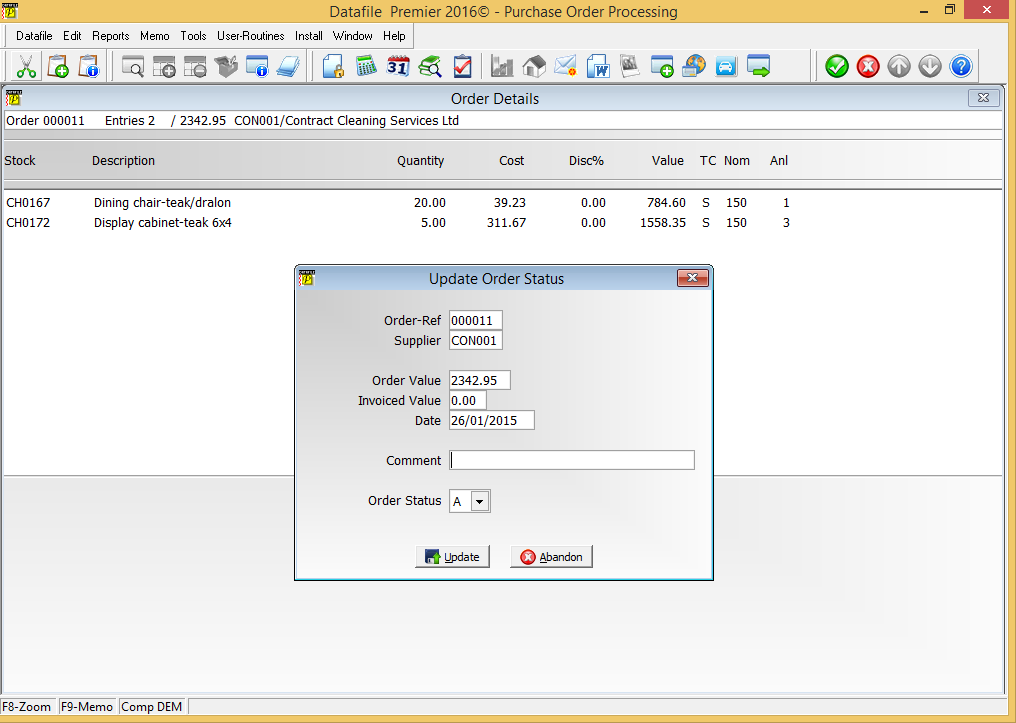 Installation
Application User Facilities
A new parameter has been added to the Purchase Order Processing Application User Facilities to enable the use of the change status action. To update Installer users can right-click on the menu option for Order Entry and select the 'Configure Option' facility before selecting the options for Advanced Input Facilities and Optional Features.
Alternatively, you can select Installation from the main menu followed by Application Manager and then Application User Facilities. Select the Purchase Order Processing before selecting Enter/Amend Orders and then Advanced Input Facilities and Optional Features.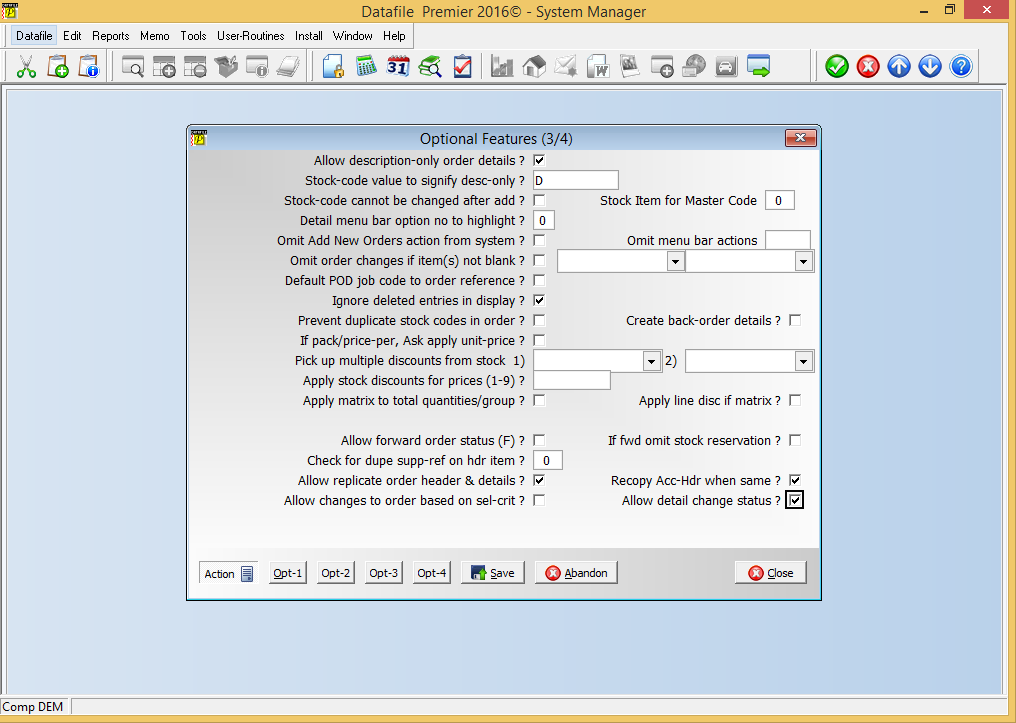 Parameter Screen 3 asks the option Allow Detail Change Status – enable as required.