Bar Code Printing
In V20 the option is available to define data item prints to show as a bar code (Code 39 format) rather than applying a font setting for this item. This has the benefit of allowing print to PDF in V20 where some of the internet fonts for this item are not supported.
Document / Label Design
To display data item as bar code right-click on the data item and choose Data Item Display Properties.As well as left/right alignment settings the option is available to 'Display as Code39 barcode'
ProFiler User-Defined Report
Within Profiler User-Defined reports font settings are applied to 'regions' of the print rather than specific data items. Within the Font Settings option when defining a 'default' font you can set, using the 'Alignment' value to display as a bar code.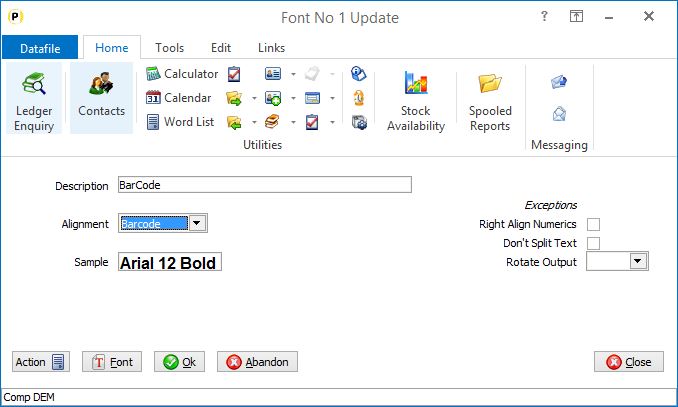 Against the control block you define the font area to apply this font to in the usual manner.