Extra Secondary Indexes
Premier Only
When using F4-Select the system allows you to search on a primary key or two secondary indexes. In addition Premier users can define up to search extra search items. Whilst the primary and secondary index searches are fast searches the system performs a record by record search for the extra search items meaning, on large data sets, these can be slow search options. This new feature allows you to convert the extra search items to secondary index items to speed up search processing.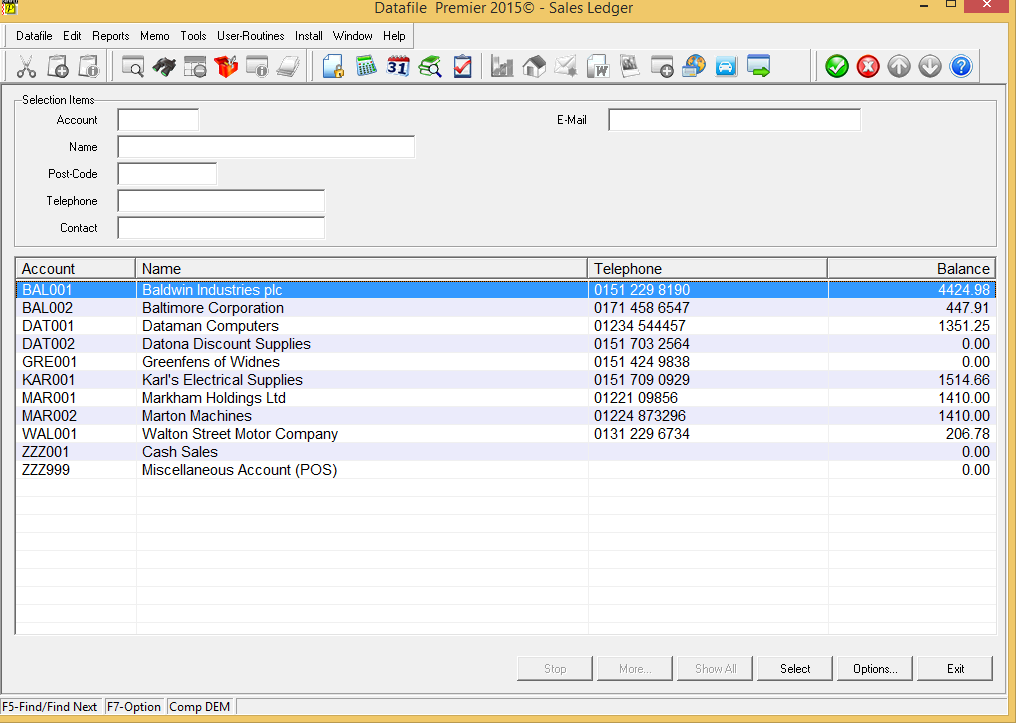 Installation
Database Structure
To swap extra selection items to secondary indexes you need to enable a parameter within the database structure. You can restructure a database via the Application Manager options for application databases, ProFiler Definitiontools for profiler application databases or DataFiler Database tools for any database. When the database has been opened for restructure press <F4-Select> to access the Database Advanced Features.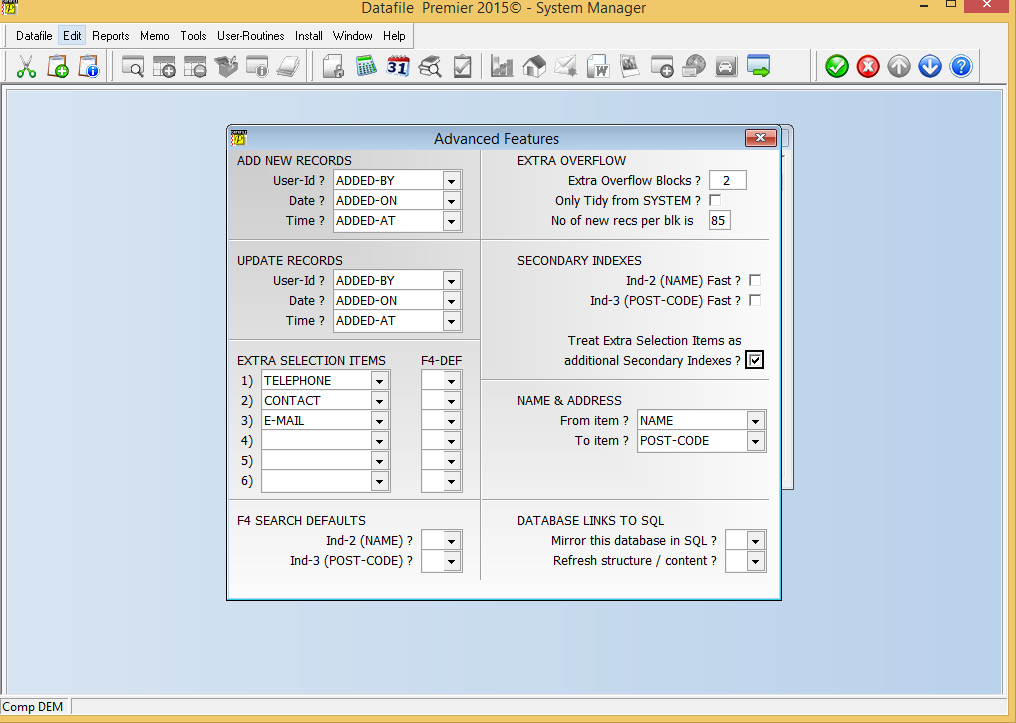 Treat Extra Selection Items as Additional Secondary Indexes – set this option to swap the extra selection items to secondary index items.
Note that not all item types, '?' item types for example, that are allowed as extra selection items can be used as secondary index items. If you convert an item with an invalid type you will be warned accordingly and not allowed to switch. Similarly special 'group item' search functions such as address or description searches are also restricted as standard extra selection items only. Once set <Enter> through the remaining parameters and then you will be returned to the data item list. To update the database press <Esc> and choose to update the database changes.
---
Important Note
Before enabling this facility you must ensure that all Datafile users are using the Datafile 6.9/2016 programs – version F52 or higher.
In addition users using the SQL mirror / import tools must ensure these programs have also been updated.
Failure to ensure this can cause data problems when accessed using older programs.
---