Ledger Enquiries – Application Web Links
This new feature allows the ability to launch your web browser from the Ledger Enquiry passing a hyperlink populated with content from the current enquiry record.
This allows options such as linking to Experian/Risk Disk Business Credit Checking facility from a customer account record, linking to a web catalogue page for a stock item, or linking to delivery tracking tools from Sales and Purchase Order enquiries.
Installation
Menu Design
A new menu option has been added to the Ledger Enquiry Manager tools to define the Web Link configuration settings. To add this menu sign on as the CONFIG user and select Application Menu Design and amend the MGLEDGER.D03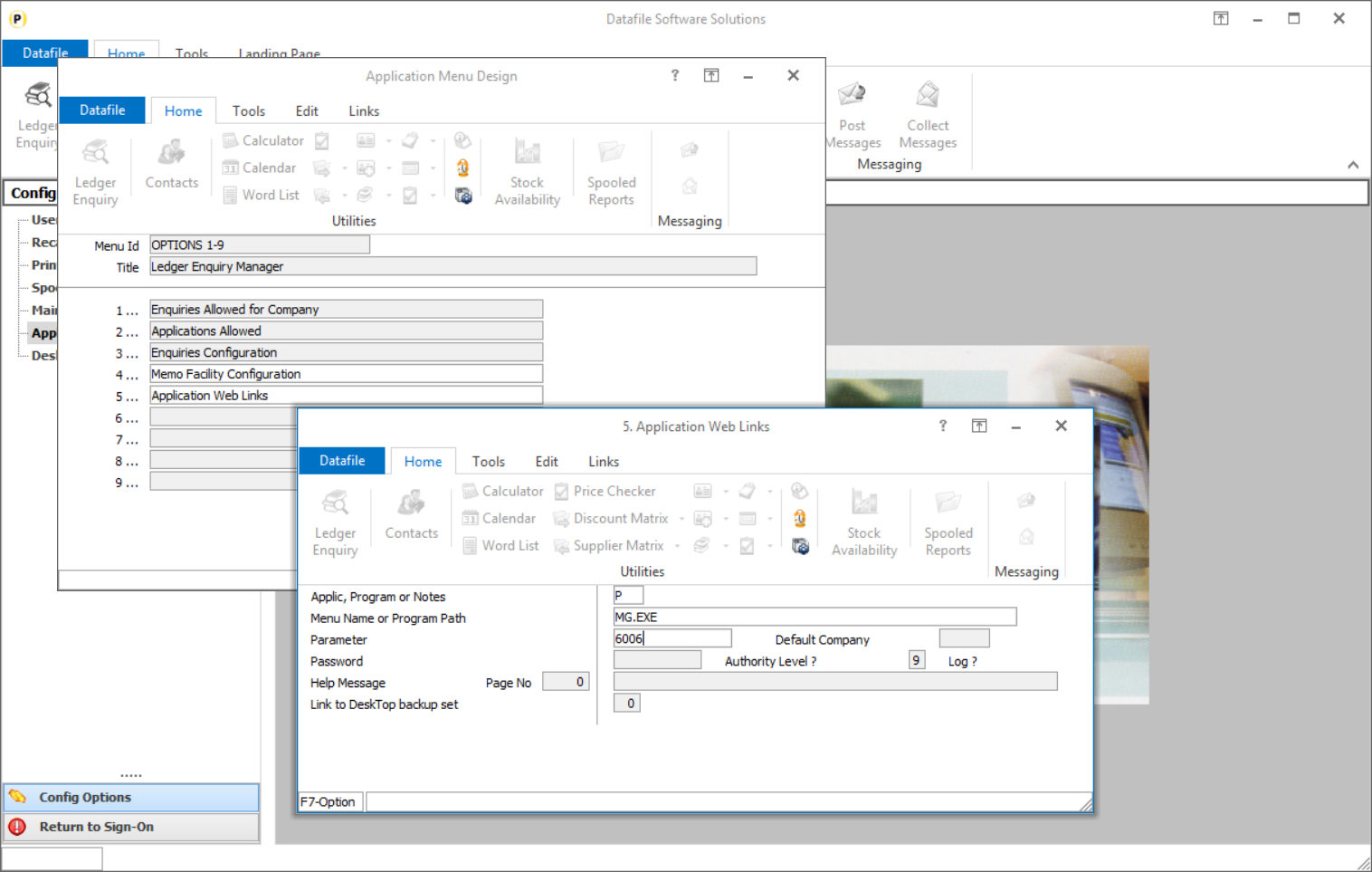 App, Program or Notes – P-Program
Menu Name or Program Path – MG.EXE
Parameter – 6006
Other options can be set as required.
Application Web Links
To define the web links select Installationfrom the main menu followed by Ledger Enquiry Manager and then Application Web Links. Select the required application to define links.

You can define up to three weblinks per application. For each application to set a Link Title and then define the web address.
To include the content of a data item within the web address you can specify the data item using '!nnn' (replacing nnn with the three-digit data item number).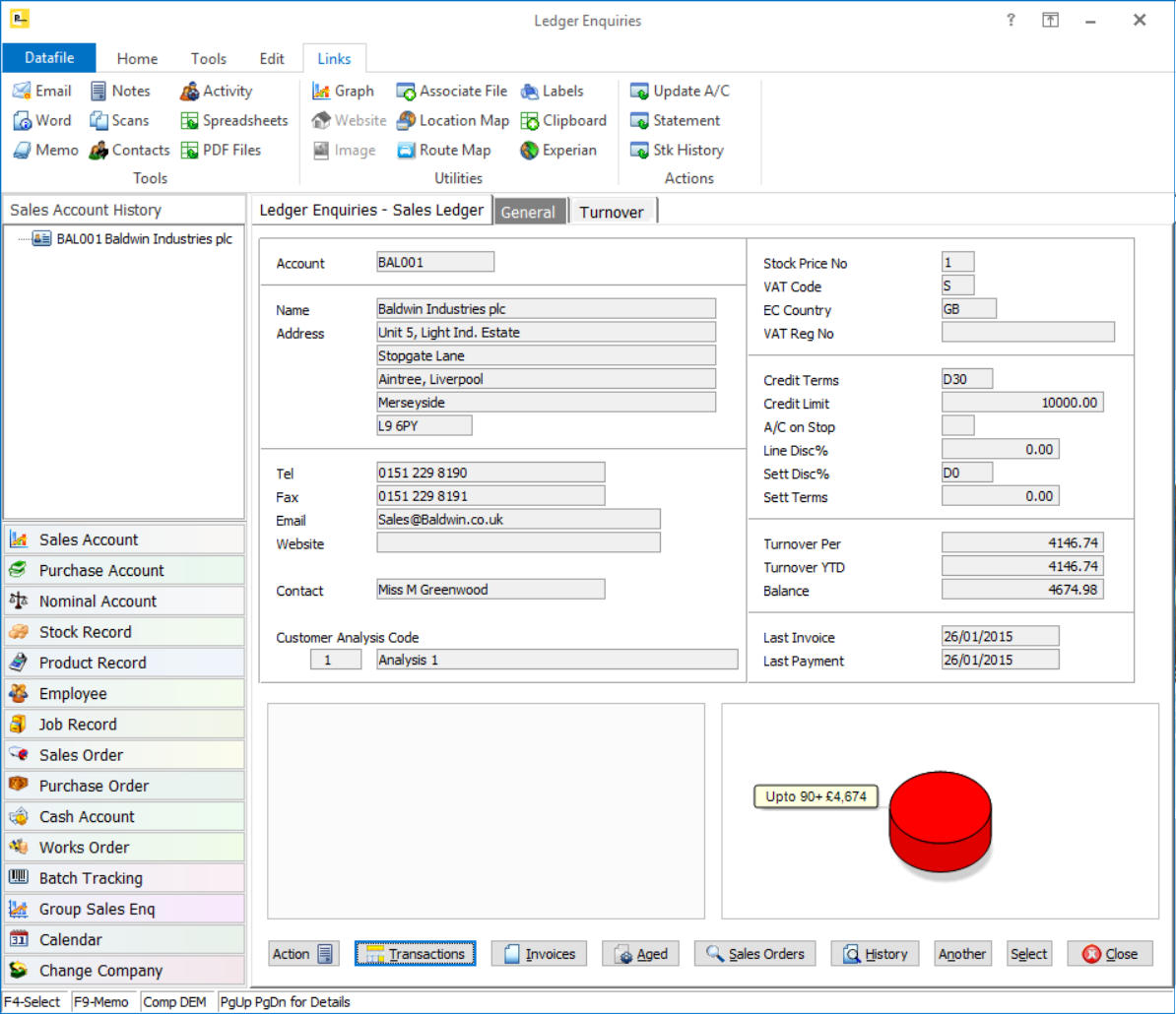 Once defined the weblinks are available on the Links Ribbon within the 'Utilities' section. Selecting the option launches your default web browser with the selected web address.