Data Interchange Omit First Row from Import
CSV files will sometimes contain column headings on the first row. This new feature allows for the first row to be ignored from the import.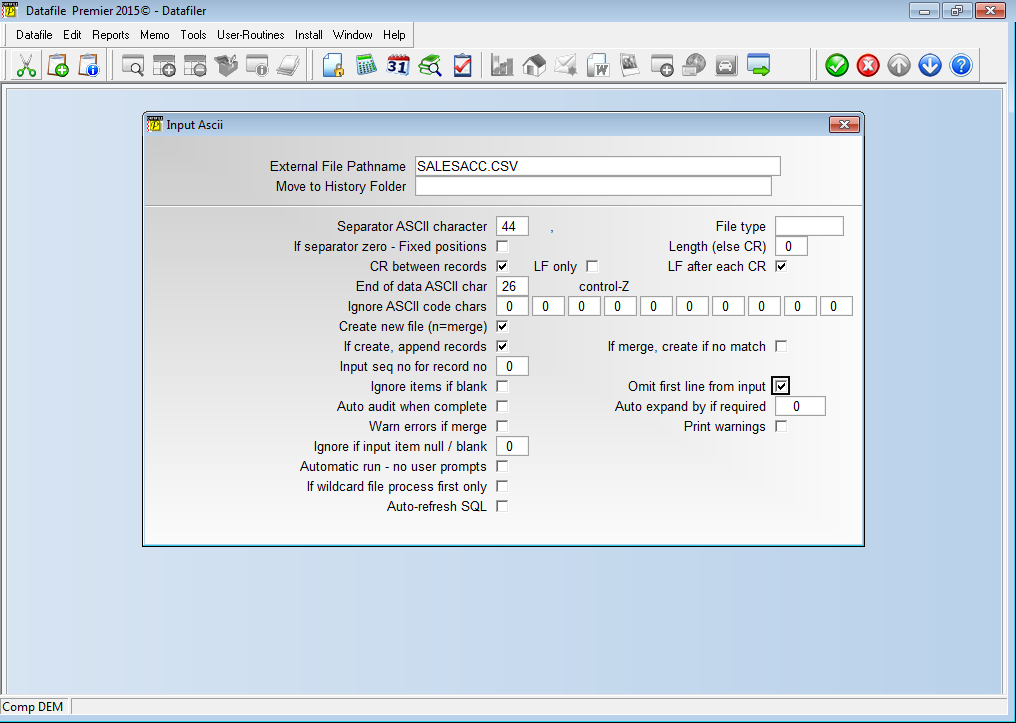 Omit First Line from Input – set to omit the first row of the CSV from import into the DFD database.
Notes
This facility is available in both Report Generator and ProFiler ASCII Import Definitions.