Ledger Enquiry Links to Discount and Supplier Matrix
Diamond and Premier Datafile 2015 onwards only

Release 6.7 introduced a 'List Matrix' option within the Discount and Supplier Matrix tools that allowed entry of combinations of account code/group and stock code/group to list all the applicable matrix entries. In addition the Sales and Purchase Ledger Enquiry tools could be configured to allow this option as a definable 'action' displaying a list of matrix entries for the enquiry account.
This update extends this option so that matrix entries for the account and account group are listed automatically via the Sales and Purchase Ledger Enquiry and also adds an equivalent option to the Stock Ledger enquiry to view the matrix entries (both customer and supplier) for the enquiry stock record.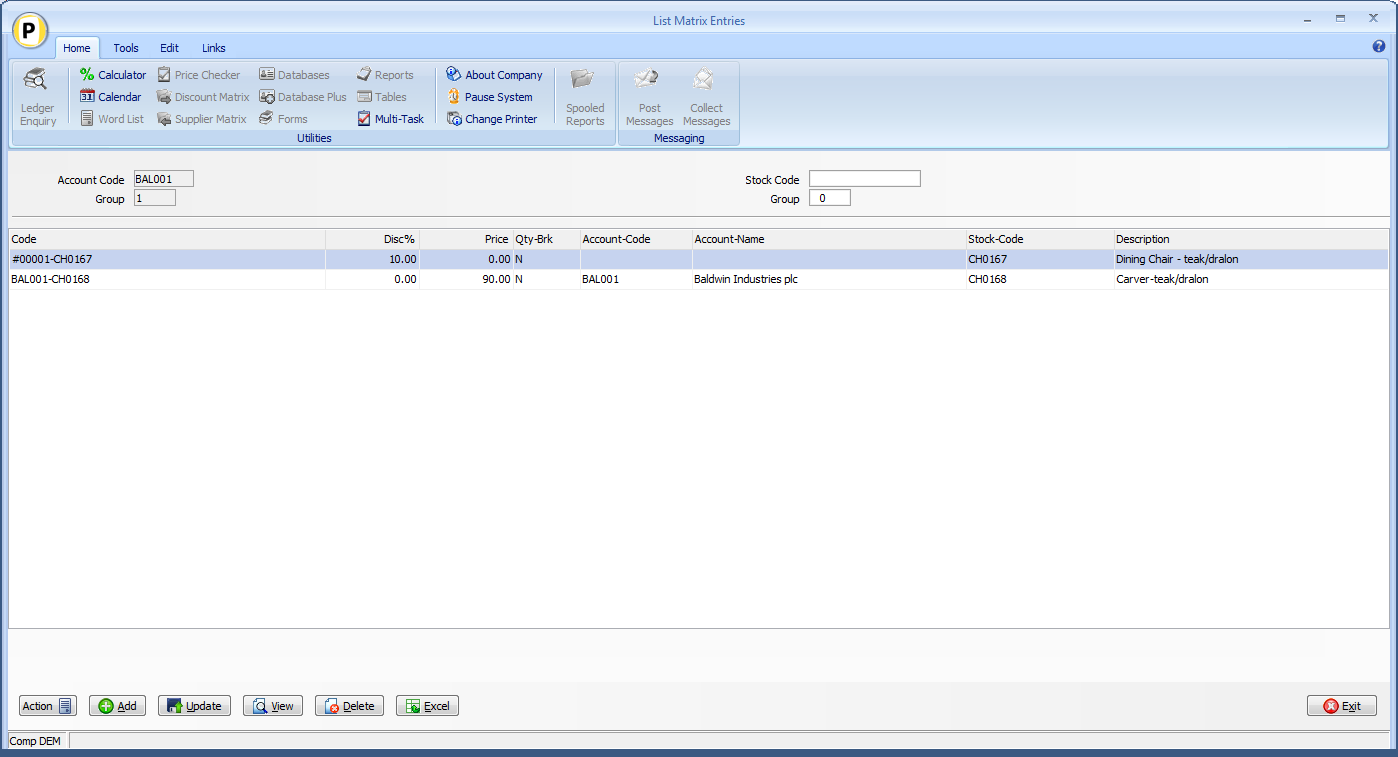 Installation
Ledger Enquiry Manager
No specific changes are required to pass the Account Group as well as the Account Code for the Sales / Purchase enquiries – if the List Matrix option is enabled and link configured within the Ledger Enquiry actions (see Release 6.7 Supplement for more details) then the system will pass the account group if matrix configured to use account groups.
To add actions to the Stock Ledger Enquiry select Installation from the main menu followed by Ledger Enquiry Managerand Enquiries Configuration. Select the Stock Control application and then select the Launch Other Programs parameter screen.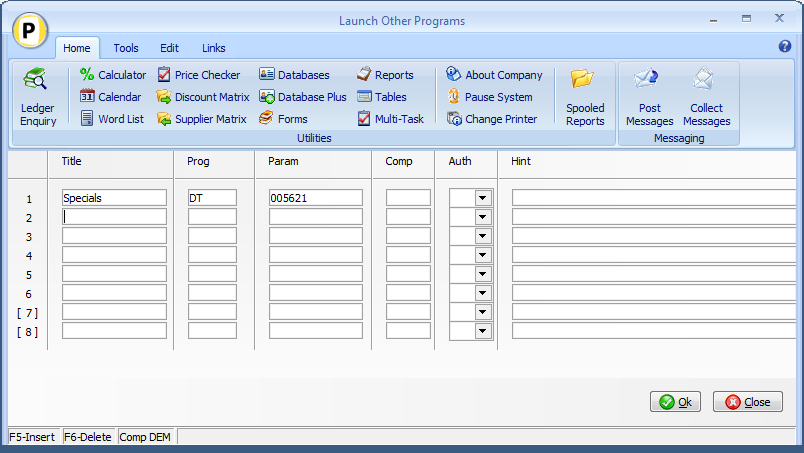 To add to the Stock Enquiry the options for listing customer / supplier matrix entries set as follows
Title set as required (for example SL Specials)
Prog set as DT
Param set as 005621 for link to the Customer Discount Matrix, set as 009121 for link to the Supplier Discount Matrix.
Other actions can be set as required.