Pick Lists – Saved Selection Criteria
Datafile 2018 and above
The Application Pick List options allow the option to pre-define selection criteria and to allow amendment of the criteria at run-time. This new feature extends the 'saved selection criteria' options that are available on reporting functions to the pick list facility.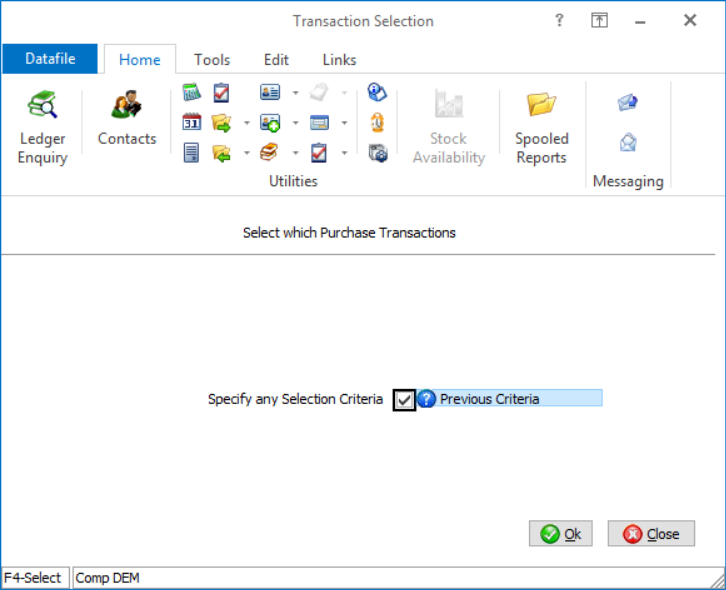 Where a pick list has the option to specify selection criteria, and to amend at run-time, instead of displaying the criteria automatically the system will prompt if you wish to specify criteria and offer the option to define saved criteria by selecting the 'Previous Criteria' label.
Installation
No setup changes are required to enable this facility. Where the pick list allows the operator to amend the criteria at run-time the option is available to save and recall saved criteria.
This option is available on the application pick lists available in the Sales Ledger, Purchase Ledger, Stock Control, Job Costing, Sales Order Processing, Purchase Order Processing and Bill of Materials applications as well as the General Application Pick List facility.