Bill of Materials - Additional Lookup Entry Facilities
The Works Order Header and Detail entry screens allowed the facility for one lookup database for each screen, from this release this has now been increased to three lookup databases for each screen.
Installation
Application User Facilities
New parameters have been added to the screen design within the Bill of Materials Application User Facilities to allow definition of three lookup databases. Installer users can right click on the Bill of Materials Order Entry menu option and select to Configure Option. Alternatively select Installation from the main menu followed by Application Manager and then Application User Facilities, select the Bill of Materials application followed by Enter/Amend Orders and then the appropriate order entry screen layout.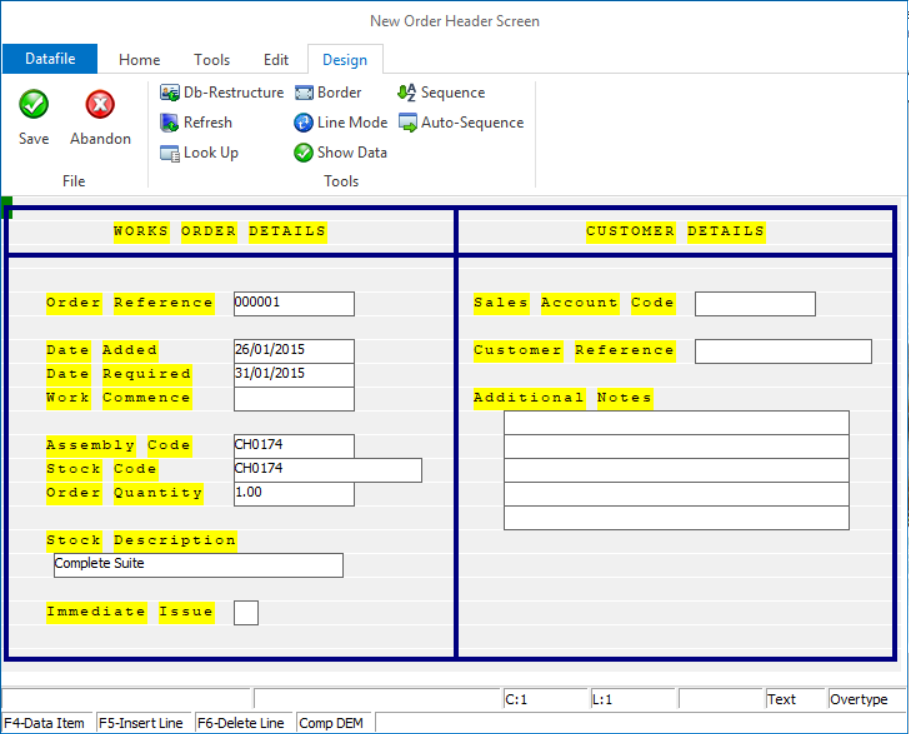 To update the lookup definition(s) select the Look Up option on the Design tab.Each lookup definition is prompted in turn and for each lookup you are prompted for: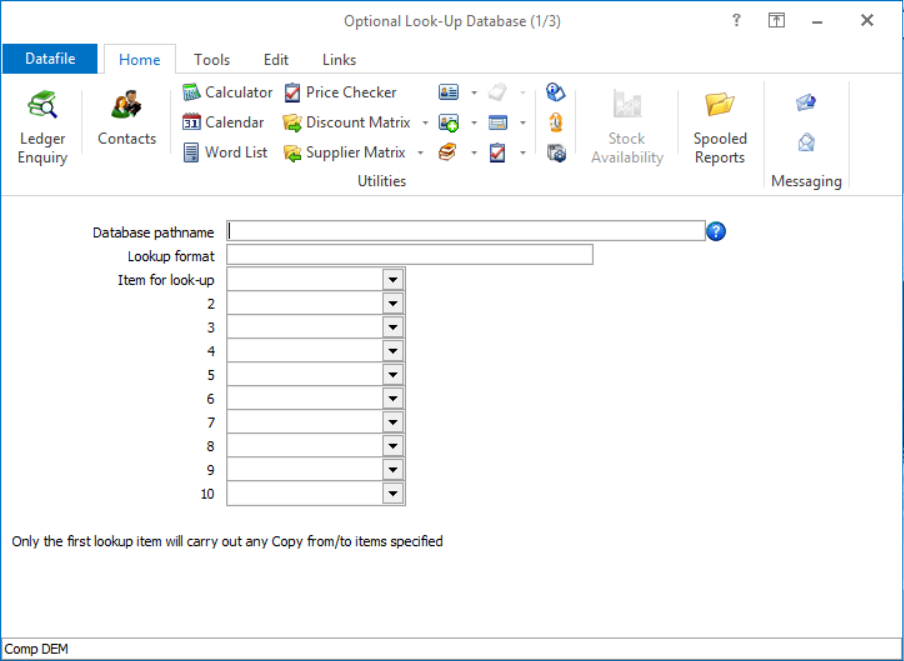 Database pathname – enter the file pathname for the DFD to lookup to.
Lookup format – enter the prime-index format for the lookup DFD.
Item for Lookup – reference the item on the WOH/WOD file, as appropriate, which allows the <F4-Select> function when adding/amending orders. You can nominate up to ten separate items on the file to lookup from to the same database but any defined copy items are only actioned for the first lookup item.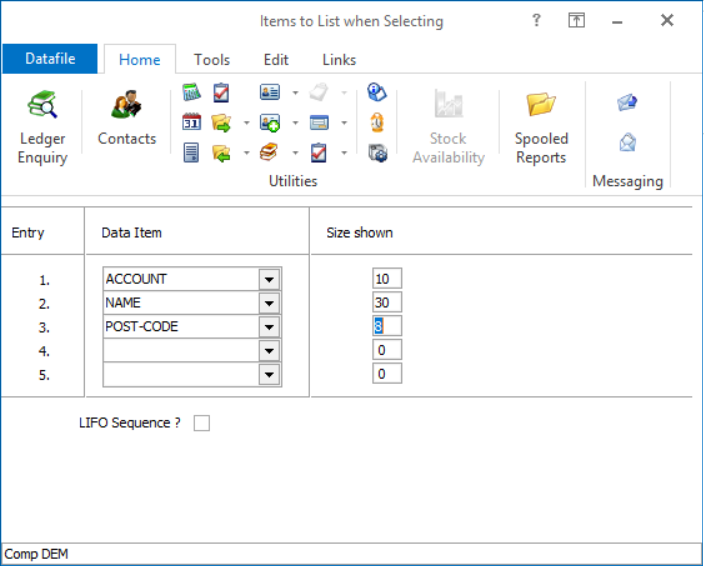 Items to List when Selecting – enter up to five items from the lookup database to be listed when press F4 to search for a lookup value.
The size shown will default to that of the data item size. You can reduce this if required.
Set to LIFO to list the search results in reverse order (latest first) when searching on a secondary index.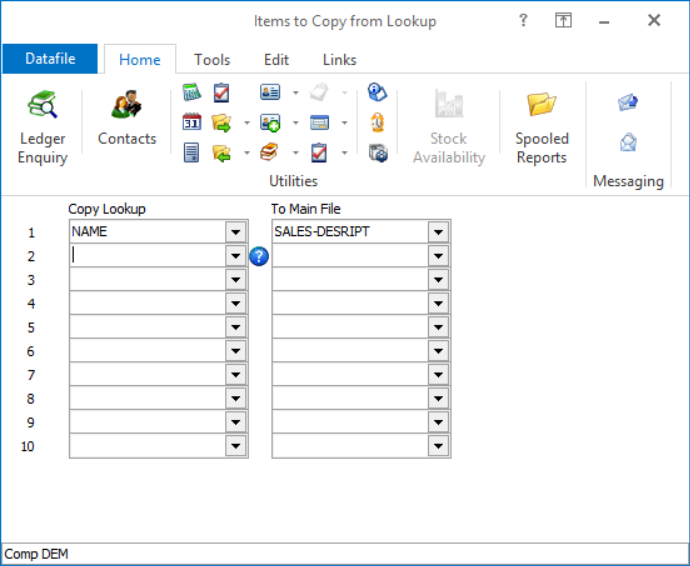 Items to Copy from Lookup – reference the data item on the lookup database to be copied and set the matching data item on the WOH/WOD database to be updated.
Data items selection should be of a matching type / size.
The first lookup on each screen allows up to twenty copy items to be defined, the second and third lookups allow up to ten copy items.
The Detail screen copy items allow for two additional settings for the copy items.
Force – against each copy item is the option to 'force' the copy.Where updating existing works order details setting to 'force' the copy will re-action the copy item from the lookup database as the item is confirmed, if not set then the copy item would only be re-actioned when the lookup code is amended.
Clear Copy Items if Blank / Not Found – this option, if set, would blank the 'to' items if you blank out the lookup code.