Application Pick Lists - Change Order Status
Diamond and Premier Only
This feature allows for the option to change an order status as a pick list action. This option would allow, for example, a review of works orders to trigger updates to move the order from hold to active status.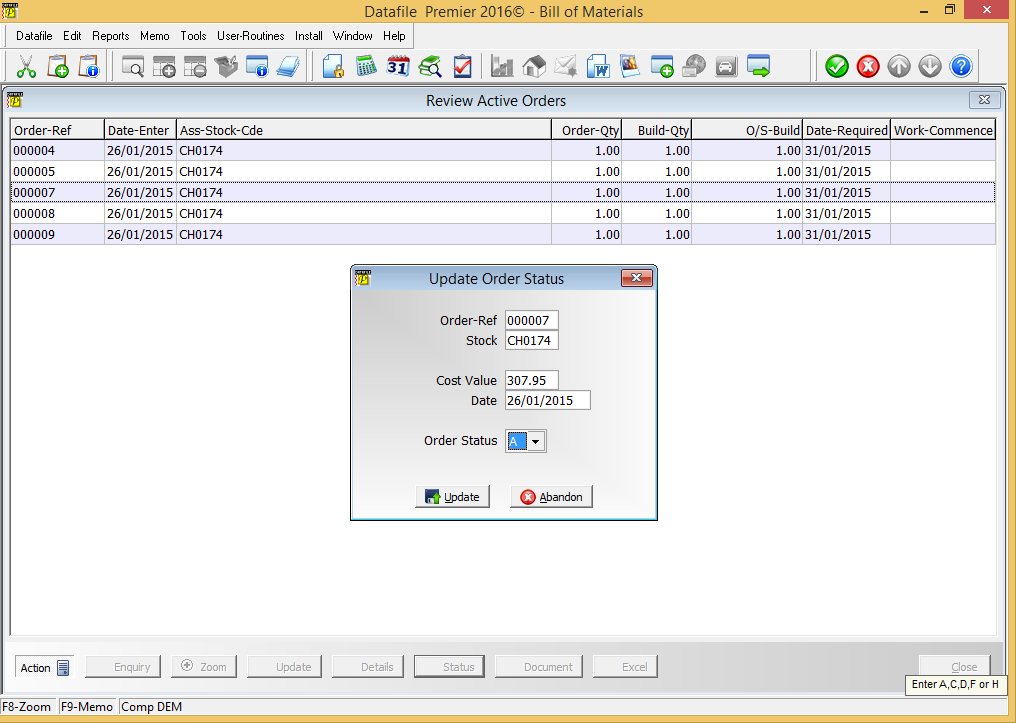 Selecting the STATUS button against a highlighted record will prompt for the new status. Note that changing the status may mean that the pick list selection criteria no longer applies for that entry – if the criteria no longer applies no further action can be taken against that order within the current pick list.
The Status option is also available for pick lists on the order details. Status changes are applied globally for all entries on the order based on standard system rules.
Installation
Application User Facilities
To update Installer users can right-click on the menu option for application pick list and select the 'Configure Option' facility before selecting the options for Definable Order Header (Detail) Pick Lists and the require pick list definition. Alternatively, you can select Installation from the main menu followed by Application Manager and then Application User Facilities. Select the Bill of Materials application before selecting the main application screen maintenance options followed by the required header/detail pick list option.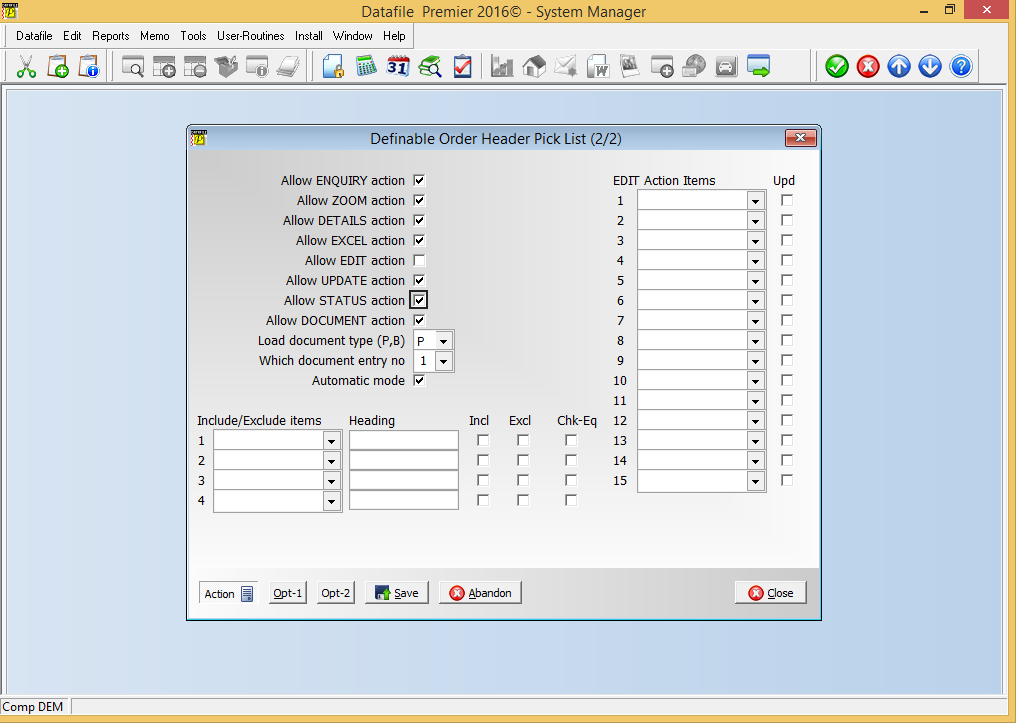 Screen 2 of the parameters adds the option to enable a
STATUS
action – set as required.