Link to Company Constants Extra Payroll Data Items
If your ProFiler application is linked to an application company and uses a constant file then profiles are available to pick up selected details from application company files. Details include the Company Name and Address, Tax Rates, Sales Ledger Period / Date Range, Nominal Ledger default period etc.
For the link to Payroll the profiles allowed you to pick up the current period, overtime titles and rates, plus switch titles. These links have now been extended to allow update of the payroll pay status and the payroll run date for the current period to the constant file.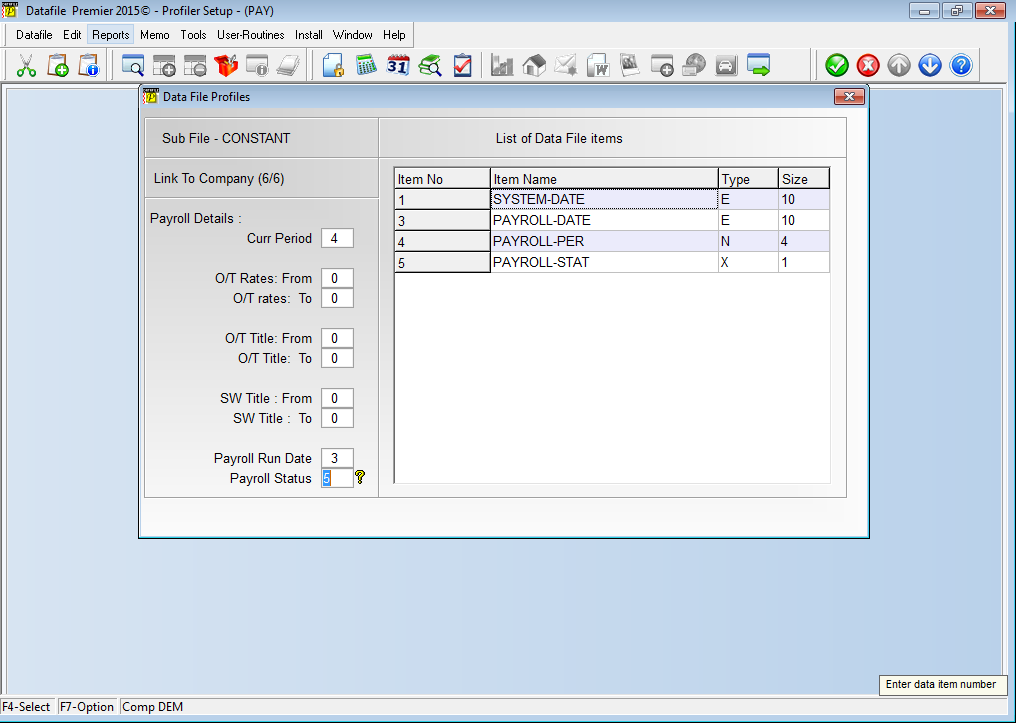 Payroll Run Date– updates the payroll run date for the current payroll period into the constant data item referenced here (D/E type)
Payroll Status
– updates the payroll status of the current payroll period into the constant data item referenced here (X1 type).

Payroll Status options include 'S' for 'Payroll Period Started but not Yet Run', 'R' for 'Payroll has been Run' and 'P' for 'RTI FPS Submission sent for Period'