Home » Categories » Solutions by Business Process » Profiler
ProFiler
Article Number: 2208 | Rating: Unrated | Last Updated: Fri, Jul 21, 2017 at 1:38 PM
User-Defined Reports – Output as XML
One of the many uses for a User-Defined report is to create an output text file, usually CSV, in a formatted output for processing in other systems. For example, users can use this facility to create BACS upload files for payments to their bank.
Whilst Datafile has an XML Import/Output Generator some of the simpler requirements could be handled with a ProFiler User-Defined report as a text output.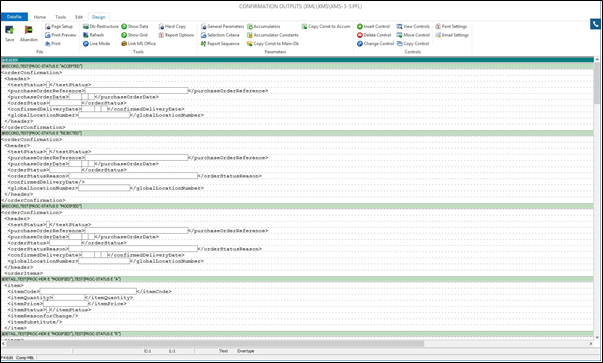 Here the report layout is formatted with XML tags and data items within the content. However, as stands this output would include the likes of trailing / leading spaces within the tags. This new feature allows for these spaces to be suppressed.
Within the Report Design select the Report Options on the Design tab and the report parameters are displayed.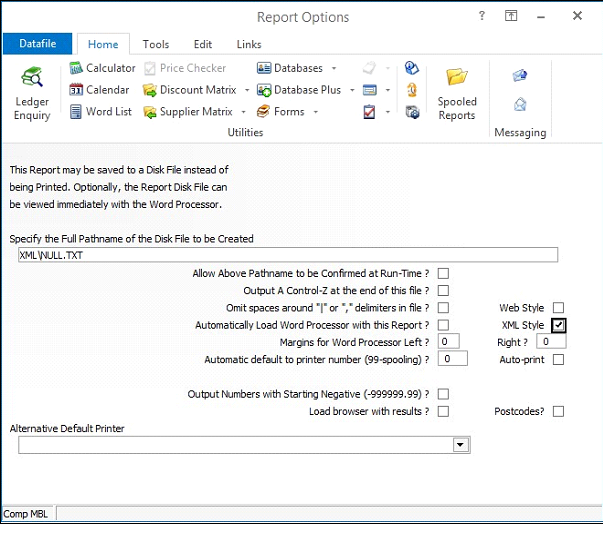 XML Style – set to 'Y' to output the UDR as a XML file, suppressing spaces between the XML tags.
Attachments

There are no attachments for this article.
Related Articles